Just released
The trailer for Robert Townsend's upcoming documentary film, My Indiana Muse is now available! The film, out in 2017, documents Robert's journey with Helen of Indiana, and the on-going series of large- scale paintings she has inspired. The film is produced by Ric and Jen Serena of Serena Creative, Los Angeles, CA.
Watch the trailer: https://vimeo.com/185761945
The "Helen" series began in 2014 with the heroic, 64 x 95 inch canvas, "Just Kay and Patty", followed by "Lunchtime at Nickerson's" (pictured below), featuring Helen standing with her sister outside of the then-popular roadside restuarant, Nickerson Farms, with its signature red roof. Dressed to the nines, Helen is depcited in all of her fashionable glory, her patent pumps just inches away from a looming pot hole.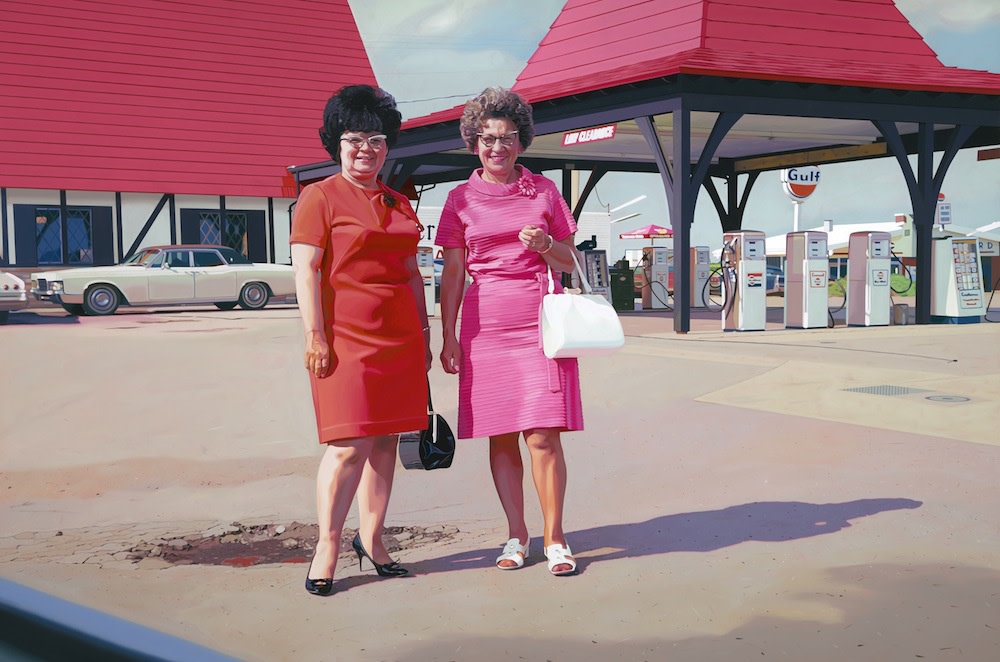 "Lunchtime At Nickerson's", 55 x 82 inches, Oil on Panel
The upcoming documentary will capture the behind the scenes story of Helen, her life, and the places and people in the slides that have captivated the artist and brought his paintings to a whole new level of significance.
View more of Robert Townsend's work here.
Join our mailing list to keep up on the latest with the Helen series.
October 8, 2016